Comedy Improv
COMEDY IMPROV GAMES FOR TEAM BUILDING
WHOSE LINE IS IT ANYWAY? TEACH YOUR TEAM TO BE FUNNY WITH IMPROVE GAMES FOR TEAM BUILDING
Improv games for team building are a fun way to teach communication skills to your group. Professional comedians take your team, step-by-step, through the process taught to Improvisation Stage Actors.
But here's the catch: Improvisation skills have fantastic carry-over to the business world.
The success of a comedy team depends on how well each member accepts ideas from the team without "blocking" these ideas. Creativity (and laugh-out-loud humor) flows as the team members work seamlessly with each other to complete the story. But wait… What if we really aren't that funny? No problem. Our professional comedians show your team tricks of the trade to unlock your inner Dave Chappelle.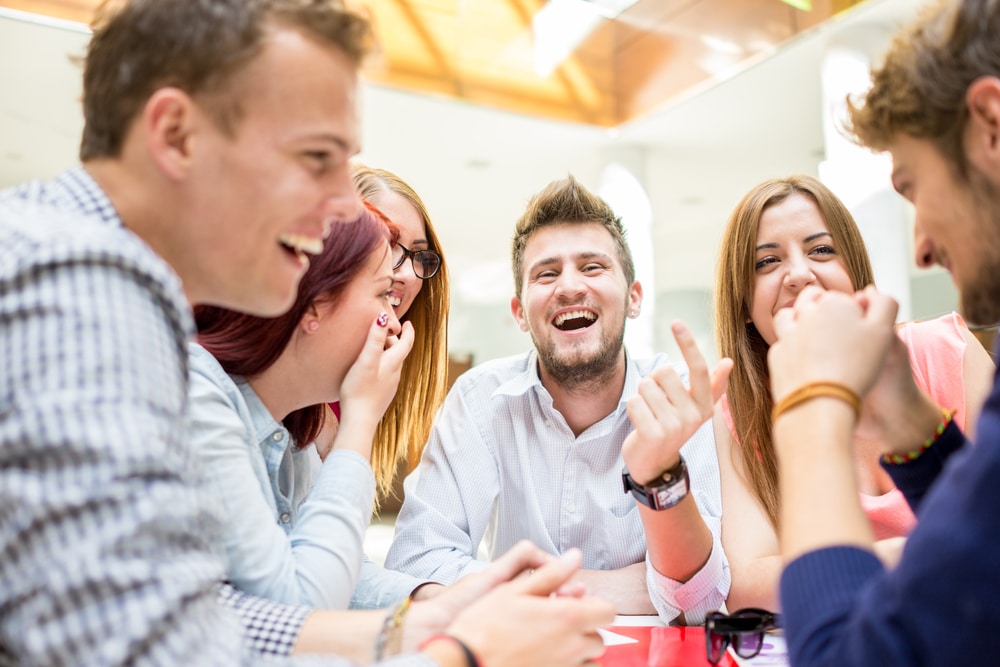 OUTCOMES OF THE COMEDY IMPROV TEAM BUILDING PROGRAM
Encourage Creativity and Fun in the Workplace.
Work Together to Increase Morale and Rapport.
Improve Communicate and Trust.
Build on the Fantastic Ideas that Your Coworkers
Bring to the Table without Criticism.
Collaborate better.
Get Your Whole Team Laughing and Having Fun.
And Have Tons of Fun in the Process.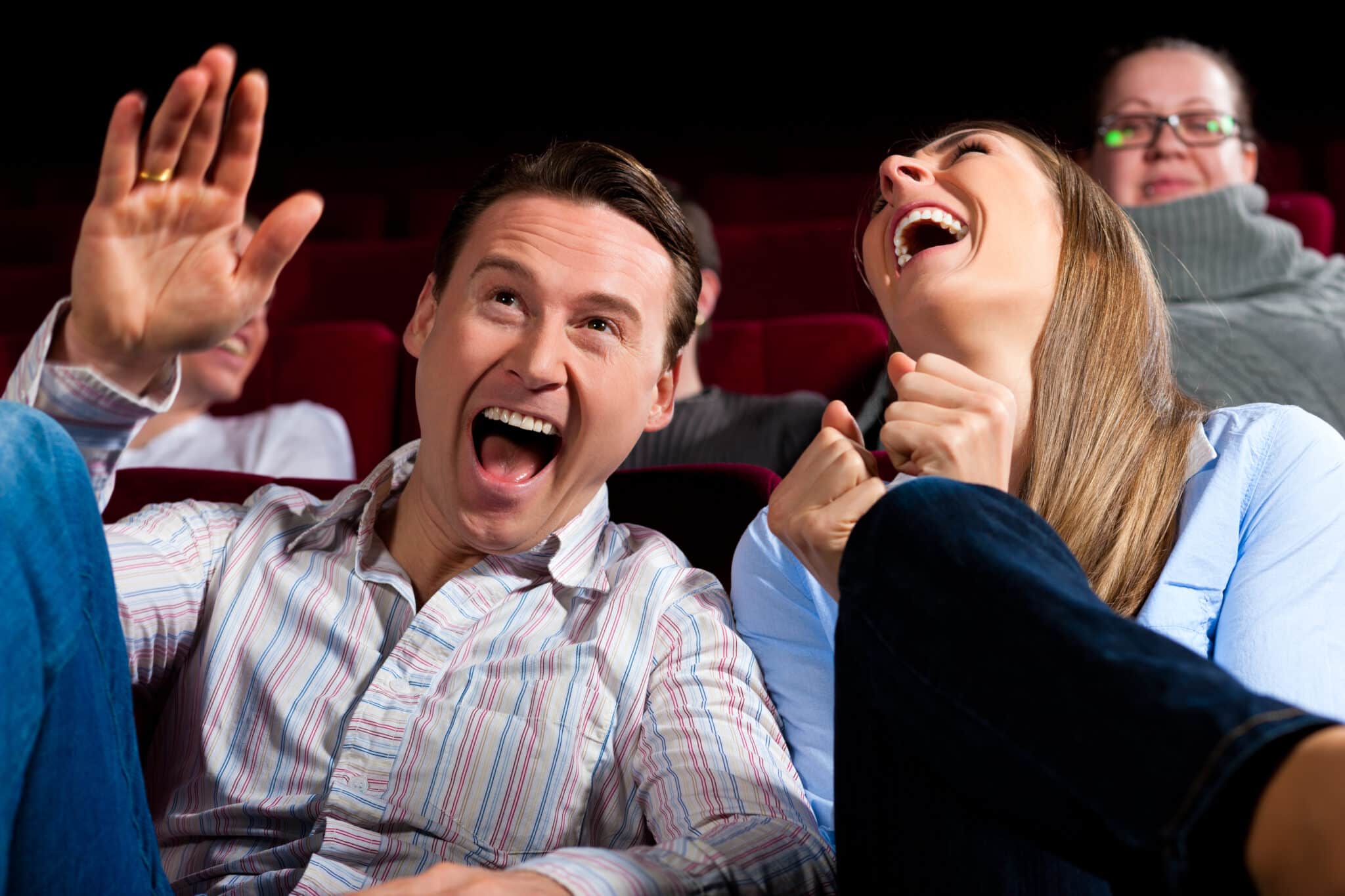 REQUIREMENTS OF THIS FUN TEAM BUILDING PROGRAM
Group Size: Although Group Size is Not Limited, This Program Works Best with Fewer than 30 People.
Space Requirements: Any Meeting Room with a "Stage Area" Up Front.
Time Needed: 3.5 Hours
Setup Time: None
*** After going through the step-by-step process, attendees will complete the session with a skit that they each make up on the spot. It is a very rewarding and hilarious ending!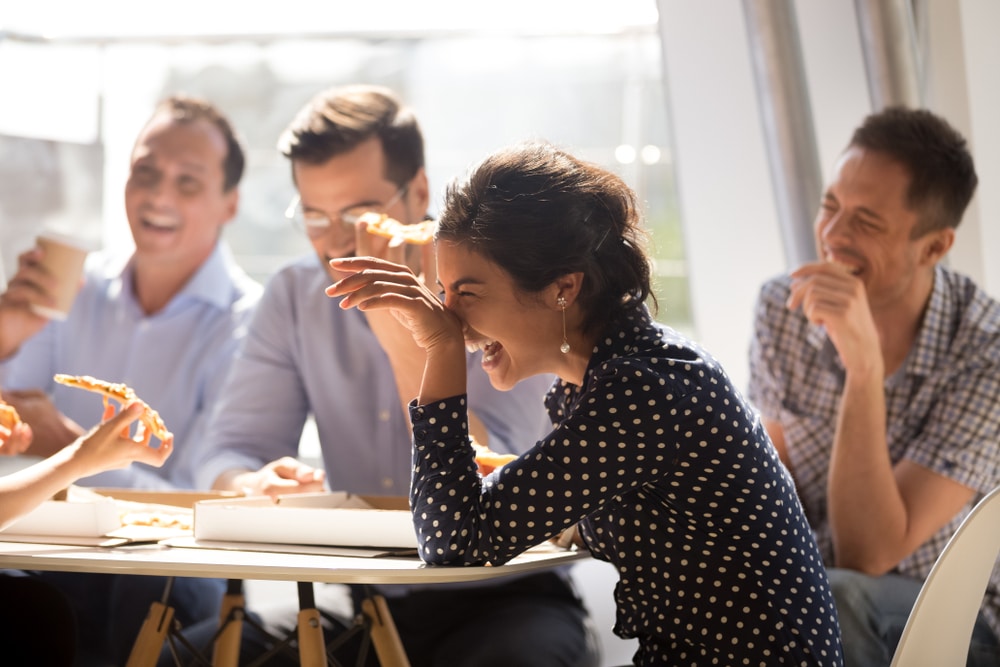 STRUCTURE AND TIME FRAME OF THIS TEAM BUILDING ACTIVITY
This fun (and incredibly funny) Comedy Improv Team Building Training event will have your group laughing at themselves. First, professional comedians introduce the activity. Next, the leader creates peculiar situations to get the team thinking. This team building activity teaches your team to have more fun and to think on their feet. In addition, everyone gets to be a star. They also learn how to be a great supporting character. It's a great mind-bending shared experience that brings teams together and teaches participants how to support one another with enthusiasm and joy.
OTHER FUN TEAM BUILDING ACTIVITIES