My Rich Uncle Escape Room
TEAM ESCAPE ROOM
ESCAPE ROOM TEAM BUILDING ACTIVITIES TO UNLOCK YOUR TEAM'S POTENTIAL
The My Rich Uncle Escape Room Team Building Activities is a fun way to get your team to work together and build camaraderie.
However, we have good news and bad news:
The bad news is that your very wealthy great uncle has unfortunately passed. The good news is that your very wealthy great uncle has unfortunately passed! His entire estate has been liquidated.
In addition, all of the proceeds from this estate are locked in a briefcase in the center of the room. If you are his one, true, heir, you should be able to decipher the clues that he left for you. Solve all of the challenges, and you inherit the entire estate!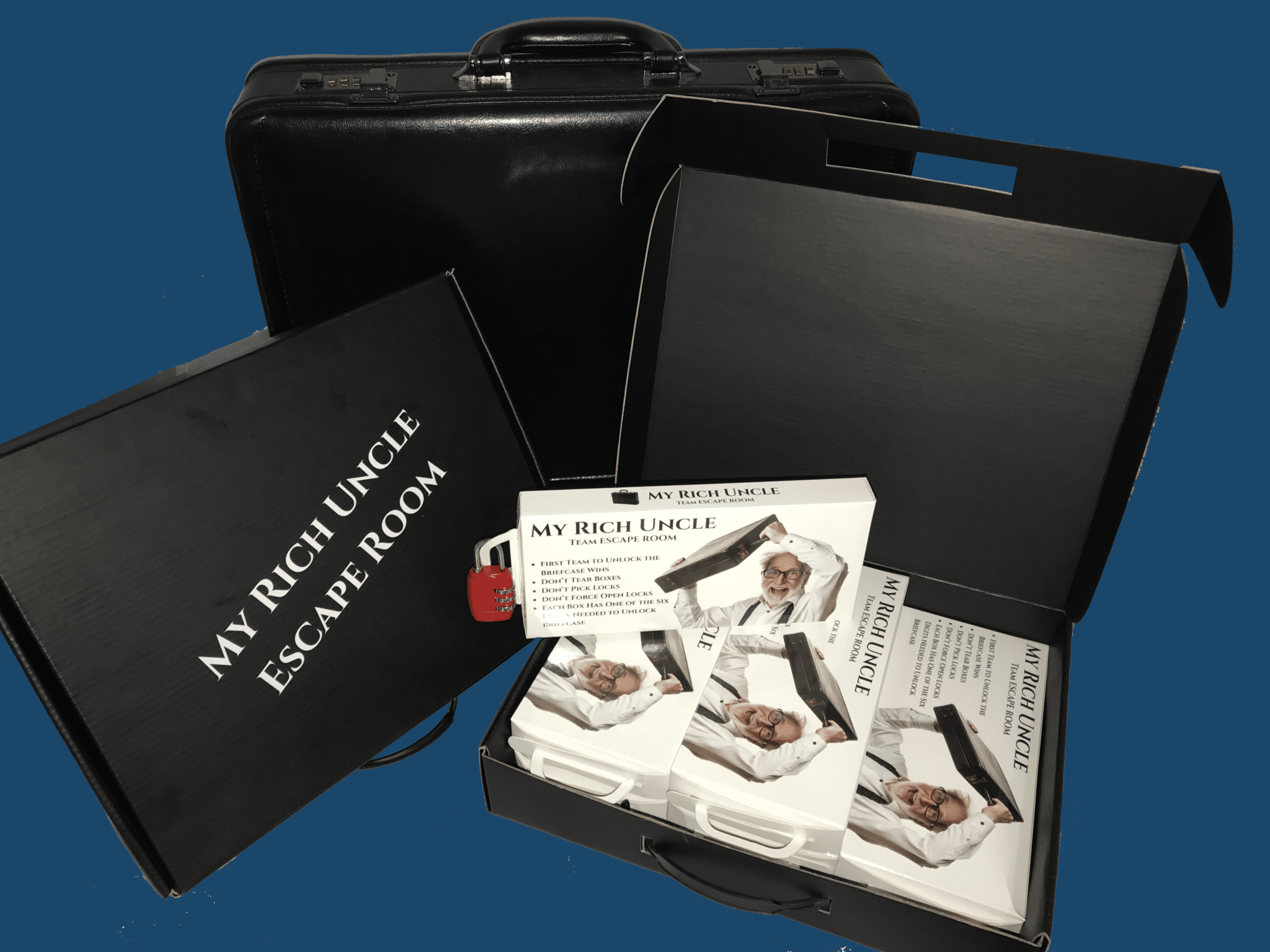 OUTCOMES OF THE TEAM ESCAPE ROOM ACTIVITY
Develop team problem solving skills
Improve communication and trust
Delegate tasks within a group setting
Collaborate better
Use healthy competition to accomplish more
And have tons of fun in the process
DIY ESCAPE ROOM KITS
Each DIY Escape Room Kit comes with six puzzles to solve. Each puzzle contains one digit of a 6-digit combination on the briefcase. So, the winning team will be the one who can unlock the briefcase first. You just need a single DIY Escape Room Kit for each 6-person group and a single briefcase for the entire group.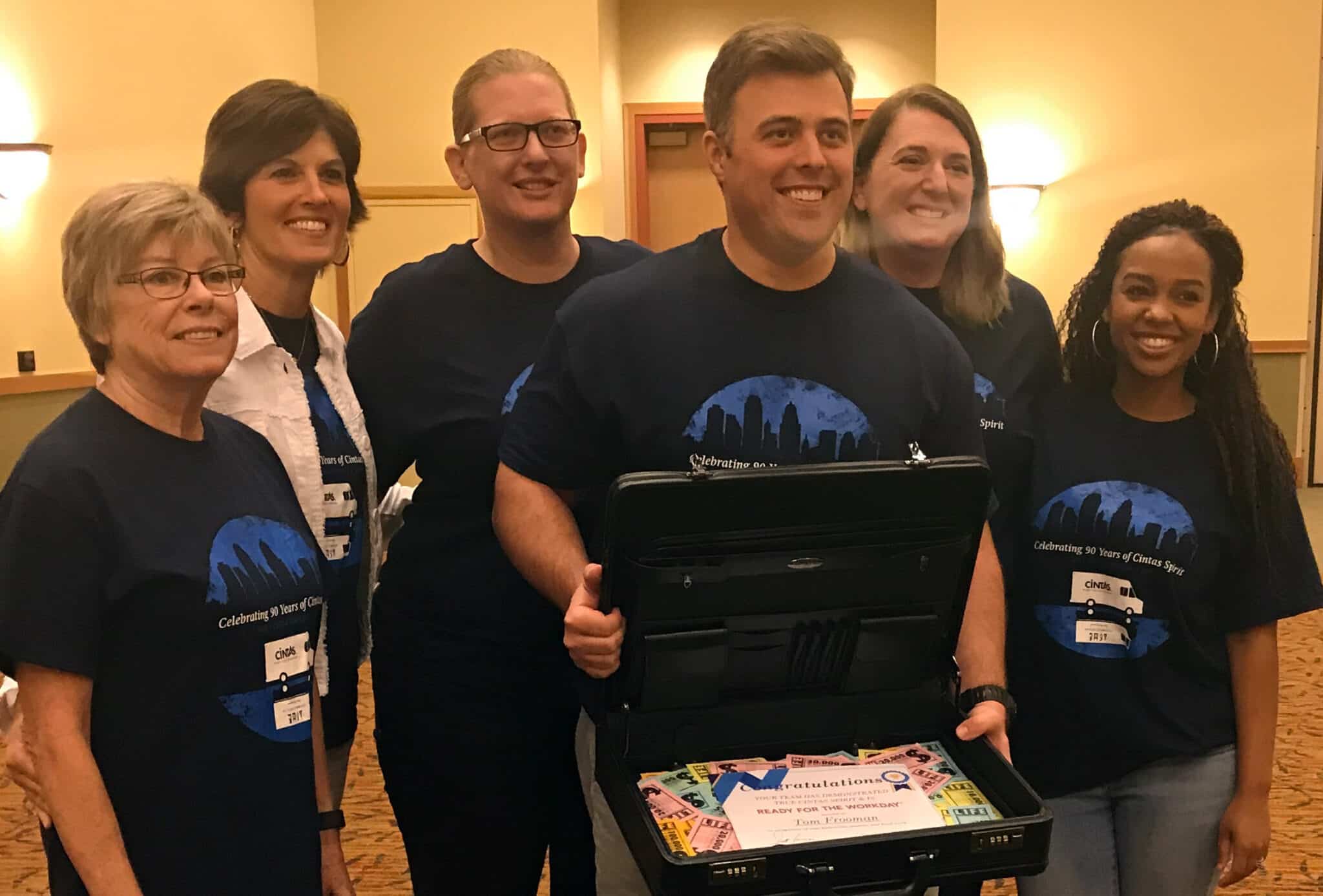 REQUIREMENTS OF THIS MOBILE ESCAPE ROOM
Group Size: 8-90 People
Space Requirements: One Table for Each 6-Person Group
Time Needed: About 1 Hour
Setup Time: Minimal
*** This event was designed to be self-facilitated or to be conducted without a professional facilitator. So, in effect, these are (Do It Yourself) DIY Escape Room Kits.
Every event is different, however, so we recommend getting in touch with one of our charity team building experts. We'll help you customize an event that works for your group size.
OTHER FUN TEAM BUILDING ACTIVITIES